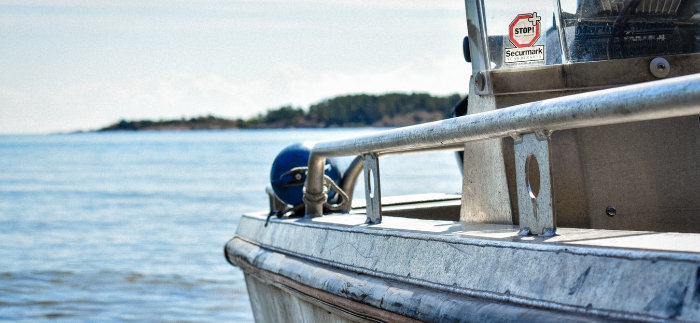 With summer winding down, you might have noticed your boat looking a little dirty from all the use.  Fishing, swimming, and other activities may have your boat looking a little worse for wear. So you know it is time to clean your boat. Here at Sell Us Your Boat, we want to give you a few tips on how to keep your boat looking its best. Of course, if you are looking to sell your boat, contact us today for a free quote!
Clean Your Boat With These Steps
A Good Rinse
Just like everything else, you need to start with a good rinse. You do not apply soap directly to your dry body, so do not do that with your boat either. By rinsing the boat first, you remove all the excess debris and grime. Also, with good water pressure, you can remove a lot of the dirt ahead of time.
Add-In The Soap
Next, you will want to add in the soap. There is a large variety of soaps designed specifically for boats. Soap up the boat with sponges and scrubbing brushes but do not let the soap dry on the boat. The soap could eat through paint and exterior surfaces if not removed in time. Also, make sure to try a small area beforehand to know the soap is safe for the whole boat. Of course, thoroughly rinse the soap off when done with scrubbing.
Time To Buff It Out
A nice rotary buffer can really bring the shine back to your boat. If you have the time you could even buff the boat by hand, but that will take you quite a while. By buffing the boat it prepares the boat for the next step, waxing.
Get Ready To Wax
Just like the soap, there is a large variety of boat waxes you can use. By waxing your boat it really restores its original shine. In addition, by waxing your boat it helps prevent the build of grime and debris longer as well.
Don't Forget The Inside
Finally, once the exterior is looking its best it is time to head inside the boat. Make sure to vacuum it out and use some great cleaners on the glass and surfaces. If it is a fishing boat make sure to clean out your livewell also. By following these steps you will have your boat looking its best in no time. Of course, if you would rather sell than store your boat, get a free quote from us today. We will buy your boat dirty or clean!