Summer is officially here and you know what that means for the Great Lakes States…FISHING FISHING FISHING! Now is the time to bring your fishing game to the table. But first, what boat will you be casting from to show off those moves? Sell Us Your Boat has a few popular freshwater fishing boats to highlight that just might make your summer a whole lot greater. You might even want to sell your speed boat to buy one of these beauties!
Crestliner Boats
Crestliner boats have been popular freshwater fishing boats since 1946. Simply put, they are built to last. Overtime, Crestliner boats has become the world's most durable aluminum boat because of its quality craftsmanship, attention to detail and superior design. They have a built reputation that is geared towards high-level performance and long-lasting durability. These type of boats are made for fishing. In fact, they have a premium design steeped in fishing innovation.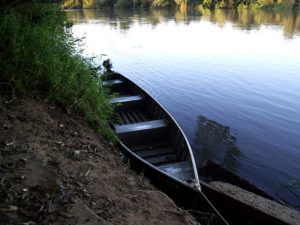 Nitro Boats
Nitro boats are popular for their proven quality and pro-level performance. This fiberglass fishing boat is built with the utmost care to provide smooth rides for all boaters. Nitro boats are fairly comfortable, fast and are highly fishable boats. They are designed to help you become the best angler you possibly can be. Nitro boats are trusted by BassMaster Classic Champions and are recognized as one of the best fish-keeping systems in the industry. These types of boats include room at the bow and console, oversized rod lockers with lift assists for rods up to 8′, and an insulated cooler.
Bass Boats
Bass boats are highly specialized boats that have low sides to make landing fish easier to catch. They are designed for two to three people, however, three's a crowd. Because these boats are so small, it's able to reduce windage better and allow unrestricted casting. Although bass boats are known for their powerful engines and take a great amount of skill to master, they are not the best choice for small children or rough water. Thus, these popular freshwater fishing boats are not recommended for beginners.
Sell Us Your Fishing Boat
Are your fishing and boating days over? Sell Us Your Boat is looking to buy popular fishing boats. If you're interested, please feel free to fill out our quote today.