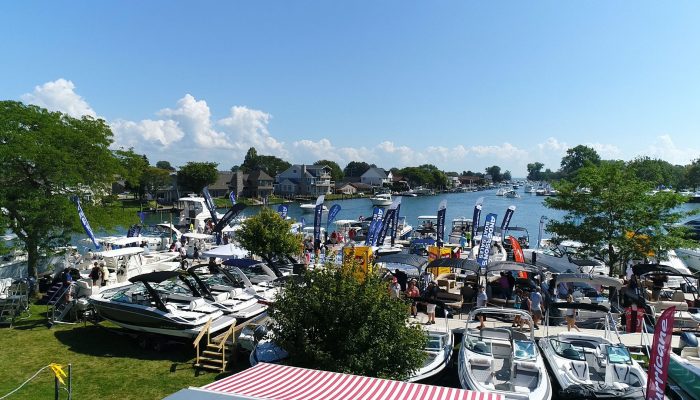 With Summer winding down, you might want to have one last great time and a fall boat shows is just the right thing! Boat shows are a great time to meet people and view some great looking boats. It is also possible to buy a new boat and one of the shows. If you are looking to sell your old boat for money to buy a new one, consider Sell Us Your Boat. No matter what type of boat you have we are interested.
Simply fill out our easy quote form for some of the best quotes on the internet.  Enjoy the boat show with a fist full of cash from selling your boat to Sell Us Your Boat!
Fall Boat Shows In Michigan
September 12-15, 2019
Lake St. Clair Metropark
Adult tickets are $10 and kids 12 and under are free. Tons of boats on sale starting at $200 a month. Lots of events and activities available.
---
January 18-26, 2020
The TCF Center, Detroit MI
Adult tickets are $13 and children under 12 are free. Great boats for sale as well as face painting, water roller, and much more. Many exhibitors and boating companies on hand.
---
February 19-23, 2020
Devos Place, Suite 200 DeVos Place, MI 49503
Adult tickets are $12 and children 6-14 are $5.  The Boat show has been in existence for over 75 years.  Large selection of powerboats, over 5 acres of boats to look at. All the top brands will be on display as well as types of boats. Game sand events will be at the show as well.
Boat shows are a great way to actually see the new models of boats that are best for fishing, skiing, and other fun water activities. Again, if you would like to sell your boat and trailer you currently have please contact us today for a great quote!