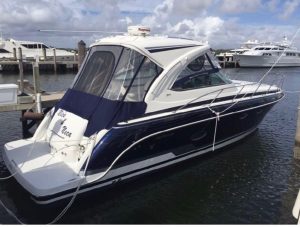 With the summer coming to an end, you may be looking for some fun things to squeeze in before fall. Some of the Floridian boat-lovers out there may be wondering if there are any boat-related activities over the next couple of months. Luckily, there are several boating events happening all over the state of Florida through July and August! Here are just a few of the summer boating events that are sure to bring a good time.
Summer Boating Events in Florida
Sunday, July 31 from 3 PM – 6 PM
401 Biscayne Blvd, Miami Beach, Miami, FL
Head over to the Miami Marina on Sunday, July 31 for the Miami Boat Party! For a ticket price of $120, you can enjoy an open bar, snacks, music, dance and more. If you are looking for a good time in Miami, this is the event for you.
Friday, August 19 at 1 PM to Monday, August 22 at 8:30 AM
Cruise Terminal 5 – Port Canaveral, 9245 Charles M Rowland Drive, Cape Canaveral, FL
There isn't much better than a summer party cruise. For only $400, you can party all weekend on a cruise to the Bahamas! If you want something fun and social to do this summer, this cruise would be the best trip for you.
Saturday, August 13 from 10 AM to 3 PM
Naples City Dock, Naples, FL
The Annual Antique and Classic Boat and Car Show is a great event for people that love boats and cars! Visit Naples, FL on August 13 to check out the wide variety of vehicles and watercraft.
Friday, August 12 at 10 AM, Saturday, August 13 at 10 AM, Sunday, August 14 at 10 AM
Orange County Convention Center, 9800 International Drive, Orlando, FL
On Friday, August 12 at 10 AM, the anticipated Orlando Boat Show is set to begin! If you love boats, this is the place to be! For a $10 admission fee, you can enjoy viewing a wide variety of boats including center consoles, jet boats, fishing boats, and many more!
Contact us
To make extra money for the summer boating events, sell your watercraft to Sell Us Your Boat. We offer fair prices for a variety of boats including center-console, walk-arounds, fishing boats and more. Just fill out our free, no-hassle quote form and start the selling process today! We look forward to hearing from you.