Looking for a boat buyout at the end of the season? For north-easterners boating season is coming to an end as temperatures have begun to drop significantly in the last couple of weeks. Boaters are beginning to store their boats for the winter until the summer weather returns next year.  If you are a veteran boat owner you may be familiar with the costs that are associated with storing. Also, shipping your boat is worth it?
If you are a new boat owner in Maine, New Jersey, or other northeastern locations; you may not have thought about the extra expenses that come along with the new toy. Also, if these expenses caught you off guard, or you are not sure how you are going to make it this winter, let us help you get quick cash for used boats with our end of season boat buyout!
Let Us Help With A Boat Buyout
We understand that being short on cash seems to come at the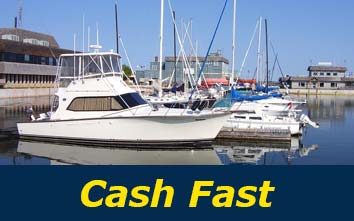 most inopportune times, such as during the holiday season which is quickly approaching. Unfortunately, when pockets are slim and cash is short, the first thing that you need to look at is what you need vs. what you want. Owning a boat is a luxury. If you need the money; selling your boat or selling a motorcycle, are great ways to make thousands of dollars quickly.
Thousands of dollars? Without a lot of hassle? Seems too good to be true right? No. Boats are valuable items that are unfortunately hard to move sometimes. However, just like selling a used car or a used motorcycle, you can sell a used boat just by submitting a request for a quote online! Yes, we said online. Follow these simple steps and start planning how to spend that extra cash from your boat buyout today:
Submit an online quote form telling us all about your boat.
Our professional boat buyers with contact you with an offer.
Schedule a pick-up date and time for your boat sale.
Take the check and cash it!
Finally, selling a boat is simple, and also a simple way to put cash in your pockets!