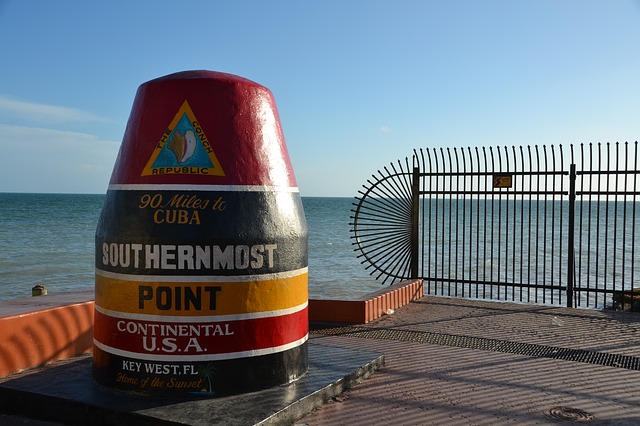 If you need a break from some of Florida's milder weather in the winter, why not finally take that sailing trip you've always wanted down to key West? The weather is nice, and since it's so close you can take your time getting there, and enjoy the keys along the way!
In Key West we recommend going to A&B Marina, not only do they offer electrical services at every dock, but they can also accommodate ships up to 190 ft. in length but with a maximum beam of 24 ft. It's located close to downtown, but make sure to book your slip in advance because spots fill up quickly. You'll be close to the action, beaches, and other fun things that happen in the town!
Once you have your docking slip, it's time to go down town! Make sure to check out the Cuban Coffee queen, stop and get an iced coffee. Trust us, it's a local favorite and they use coffee ice cubes in your iced coffee!
Fun times in Sailing Key West!
From there you should check out other great attractions like the snorkeling tours, the golf courses, the restaurants and all the fun events going on! Every weekend something fun is going on, so why not check them out?
Our personal recommendation for a fun time in  Key West in the Fall, go check out Key West's Fantasy Fest in October! It's a crazy time, with costumes, bar hopping, non stop entertainment, and enthusiastic locals to boot!
But can your boat handle this kind of trip? Have you been meaning to upgrade your sailboat to a bigger model? If you've needed to upgrade your sail boat, we can help! We'll get you the cash you need to purchase your new vessel with funds from the last one! Also, we'll buy your old sailboat off you for cold hard cash with little to hassle! Simply fill out our free online form here and tell us about your sailboat. Have you replaced the motor recently? Any structural repairs you've made recently? Tell us about them and we'll account for that in our quote we send you. NO commitments, no requirements, no supplying any credit card information. We even make pick up easy as well. We'll help get your boat ready for travel, and take care of all the details associated with shipping your boat.
Click here for more details, and remember if you need an easy way to get your (or a friends) boat out of your life, we can help!