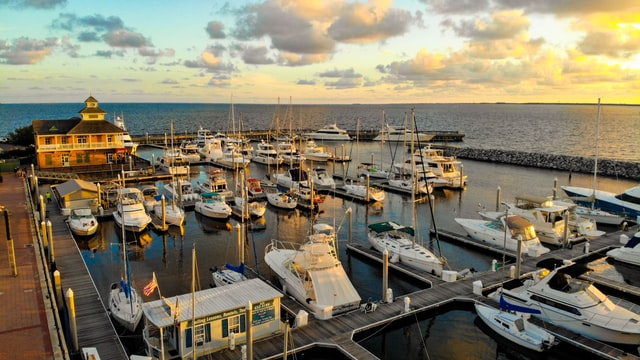 Looking to sell your boat in South Carolina? When it comes to buying used boats, Sell Us Your Boat gives great cash offers! Sell Us Your Boat buys boats and watercraft across the United States.
Selling Your Boat in the Carolinas
The United States East Coast is beautiful. The glimmering Atlantic Ocean acts as stunning sight and fun location to drive your boat. However, North and South Carolina finds itself in a unique situation. While many states line the East Coast, there are only a few states that get to enjoy the beach. While Maine and other Northeast states are preparing for the harsh winter, states like South Carolina get to enjoy the beach for a bit longer. In fact, people in South Carolina still enjoy the beachside during the winter. As a result, people are and can use their boats in the state during the winter season. This makes the best place and time to sell your boat in South Carolina.
Marinas in South Carolina
When it comes to daily life on a boat, marinas are a constant. Whether you are on a lake or an ocean, marinas provide the best place for boat owners to dock their boats. While ports host larger ships like freighter and passenger ships, marinas host personal and pleasure ships like yachts and smaller boats. Marinas are great places to visit while you are on your boat. In addition to proving a place to moor, marinas typically have supplies for yachts and smaller boats. South Carolina has a variety of marinas across its east coast. One of the most well-known marinas is the Charleston City Marina. This location has one of the longest, free-standing fuel barges in the Southeast known as the MegaDock. In addition to the fuel barge, this marina covers 40 acres of waterfront. The Charleston City Marina has multiple shuttles that allow visitors access to different parts of Downtown Charleston. Furthermore, the marina has its own convenience store and restaurant.
Although the Charleston City Marina is the most notable marina, there are plenty of other docks that provide a lot of options for boat owners to visit. In fact, some of these marinas allow you to trade in or sell your boat. However, before you give your used boat to a marina, you should be selling your used boat to Sell Us Your Boat!
Sell Your Boat to Sell Us Your Boat
While people might find trading their boat into a marina easier, you are not guaranteed a fair price for your boat. After all, the value of a boat can be affected based on a variety of factors. Sometimes, buyers are only interested in certain types of boats. Furthermore, some marinas might be picky about what used boat they purchase. In the end, trading your boat can be a hassle. At Sell Us Your Boat, our system is streamlined so you can sell your boat with ease! Our company buys all types and brands of boats up to 50 feet in length. Just fill out our convenient quote form and get a fair price for your used boat! After that, we will come to pick up your boat and give you your cash. It is that easy! Rather than dealing with indecisive buyers, comes to Sell Us Your Boat.