The holidays are fast approaching and we here at SellUsYourBoat are gearing up for the winter boat sales rush! We like to help people sell their used boats before the holidays every year, and this year is no exception! People are always looking for ways to earn extra cash for the holidays and getting quotes for their used boats is a great way to do it. It's free and easy so you can get that extra cash for the holidays you need by selling us your used boat!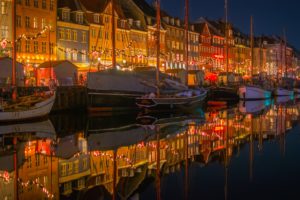 Are you ready to hang up your captain's hat for good? Purging things that drain money from your life can be a healthy habit. If you're ready to be rid of the maintenance and cost your boat accumulates, we can help. If you don't want the cost and the stress involved with owning a boat any longer and want to sell your used boat, we'll buy it!
Sell Your Used Boat For Cash For the Holidays!
We know this time of year is stressful and having to deal with selling a used boat needs to be easy. That's why we made a simple and easy system for selling your used boat. Simply fill in our easy online form and tell us all about your boat. We'll buy your old boat from you so you can have a great holiday season and more money in your pocket.
Need a way to get your boat out of your garage? We can help with pickup. We'll discuss logistics when a price is agreed upon.
So don't delay, get your free quote for your used boat! All you have to do is fill out our free online form here. You simply tell us about your boat, and we'll give you a quote. We give out free quotes for used boats in all parts of the country. We'll travel and come to you. We're frequently giving out quotes and picking up boats in Florida, California, all across the South,  and New England