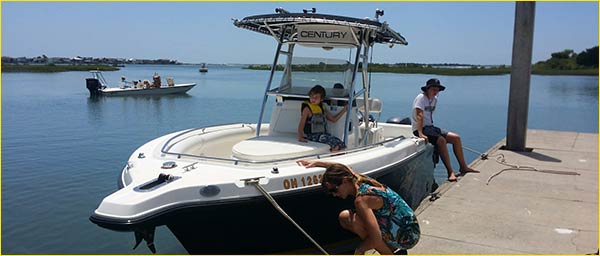 Center Console boats are a popular style boat, the steering console is located in the center of the boat. The hull of these boats is usually made of either Fiberglass or aluminum. The reason these boats are popular is because of how versatile they can be, they can be used for skiing, tubing, fishing or diving. Center Console boats have excellent maneuverability because most of the weight is located in the center of the boat.
Cash For Your Center Console Boats
Center console boats are a great boat to own. They can have a variety of uses such as swimming, family time, and even fishing. These type of boats have been gaining in popularity over the years and demand is high. In addition, these type of boats has become fairly popular with first-time boat buyers. Is your boat is in good shape? Are you looking to make extra cash this spring?
If you are looking to sell your fresh or salt water center console boat, Sell Us Your Boat is the right place to visit. We are always looking to buy center console boats of all brands. It is really simple to sell your boat, just give us a call today or fill out our quick and easy quote form. Once we receive your submission we will make you and offer for your boat and arrange to pick up of it. Makes the whole process for you, easy and hassle free, contact us today!