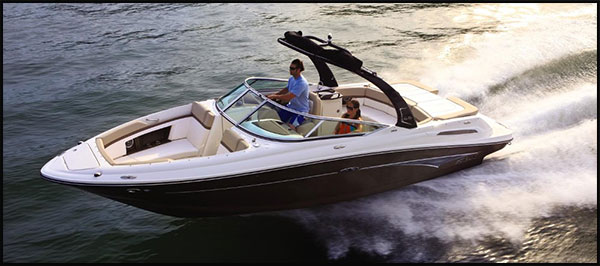 Sea Ray Quality
Two of the most popular boat brands on the market today is the Sea Ray and the Ranger. Sea Ray has been building boats since 1959, and through excellent commitment to innovation, service and craftsmanship, has become the standard in the boat industry. They build all types of boats, from sport boats to yachts, they build them all.
Sea Ray is also one of the most awarded boat brands in the industry, from innovation awards to customer satisfaction they have received awards for every facet of the industry. The Sea Ray SPX model are affordable and sporty models that many families enjoy when out on the water. They usually run from 19 or 21 feet and can be customized to the preferred package of your choice.
Ranger Boats The Ultimate Bass Boat
One of the other most popular brand of boat, especially with fisherman are the Ranger boats. Since 1968, Ranger has been building quality boats. The Ranger brand has exploded and is one of the most recognized names in boating, it is the boat of choice for NASCAR, Cabelas, Chevy Trucks and the Wal-Mart FLW Tour. The Ranger line of boats consist of Bass boats, saltwater, fish-n-play and the multi-species boats.
With all types of packages and models to choose from, and with great features focused on fisherman, it is no wonder why Ranger has become such a popular brand of boat. Ranger is also a well awarded boat and each boat comes with an extensive warranty.
No matter what type of boat you own, be it Ranger or Sea Ray, you are sure to enjoy your time on the open water. But if you are in the market to purchase a new boat and are looking to sell your old one, that is where Sell Us Your Boat comes in. We will give you a great offer on your boat, and the process is easy and hassle free. Just fill out our free and easy quote form, once we receive your submission we  will send you a great offer then issue you a check and arrange pick up of your boat!
Simple and easy contact us today or give us a call at 1-954-519-2460!