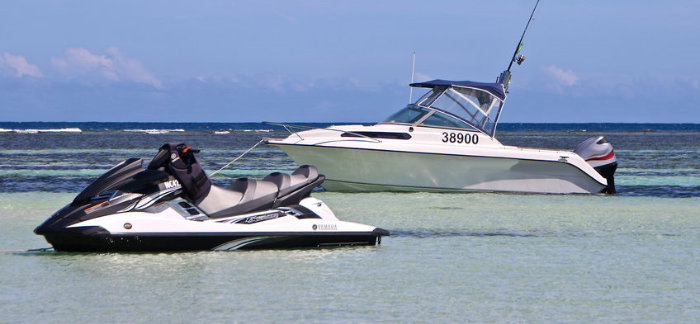 Of course at Sell Us Your Boat we are always looking to buy used boats of all types from people. But did you know that in addition to boats, we are looking to buy Jet Skis! That is right, any type of Jet Ski, Waverunner, or SeaDoo we are interested in them. Jet Skis are the perfect fun time vehicle on the water and are always in high demand. We buy from all over Florida and Georgia.
Kawasaki Jet Ski
Many people refer to all watercraft as Jet Skis. Actually, Jet Ski is an actual Kawasaki brand of watercraft. In 1973 Kawasaki introduced this vehicle to the world.  For the next decade, Kawasaki improved on the vehicle with features such as the ability to sit down. Of course, they improved the power and stability with each new version.
Later on, the Sea-Doo was introduced by a company called Bombardier. With popularity starting to really take off, whole communities were formed around them with racing in mind.
Selling Your Watercraft
There are some different avenues you can go down for selling your watercraft. But many will give you a headache and require a ton of time. That is where Sell Us Your Boat comes in. Our process is simple, hassle-free, and quick. Simply start by filling out our quote form.
Once we receive your submission, our staff will reply with a great offer for your used Jet Ski. Once the price is agreed upon we will arrange to pick up the vehicle and issue you a check. It is just that simple.
There really is no other easy way to sell your Jet Ski than by using Sell Us Your Boat. What is that you say? You do not like forms? Well ok, you can give us a call at 1-954-519-2460 and our staff will help you with any questions you might have.