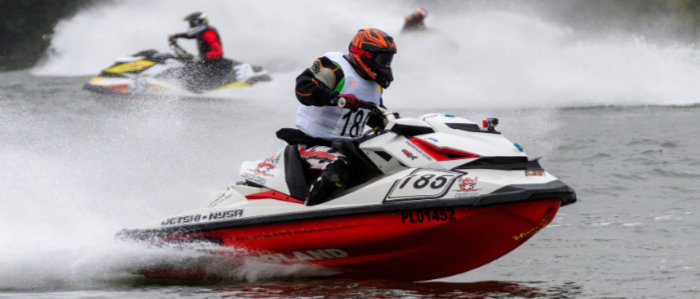 With spring right around you might be looking to buy a new Jet Ski or a possible Sea-Doo.  To make money to go towards your new purchase consider selling your old Jet Ski or Sea-Doo to Sell Us Your Boat. At Sell Us Your Boat we buy all types of used personal watercraft. In addition, we will offer you the money you deserve for your vehicle.
New Jet Ski or New Sea-Doo What To Choose?
When looking to buy a new watercraft there are some things you need to consider.  Would you want to stand up or sit down on it? Would you like speed or seating and storage? When it comes to PWC, there are three top brands Jet Ski, Waverunner, and Sea-Doo. The JetSki option Kawasaki is focused on speed. Also, they are known as the fast and powerful watercraft and the price can range from $9,500 – $18,000.
The Yamaha Waverunner is more family-oriented. In addition, their engines are usually very low maintenance. The price range for a Waverunner goes from $6,700 to $17,000. The Sea-Doo is a great beginner watercraft. With more value for your money, the price range can be $5,400 – $18,000. No matter what type of personal watercraft you choose, make sure it has the features that fit your style.
Selling Your Personal Watercraft
Once you have your new personal watercraft picked out, time to sell your old one. At Sell Us Your Boat, we will buy any used PWC. The whole process is simple and hassle-free. First, fill out our easy quote form.  Next, we will contact you with a fair offer. Once the offer is agreed upon we will issue you a check and arrange to pick up the vehicle.  You can sell your vehicle without ever leaving the house! Finally, contact us today and get the money you need to buy your next Powersports vehicle!