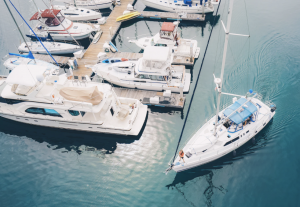 Spring is nearly here which means it's time to tune up your boat and get it back on the water! Marinas all over the state of Florida is becoming more active and hectic in the face of warmer weather. Everyone wants to get back on the water as soon as possible. As such, boat owners all throughout the South are starting to clean their boats to make them ready for the waves. Whether you are excited about the boating season or looking to sell, Sell Us Your Boat can help you this spring!
Get Your Boat Ready This Spring
Boat owners have a lot to look forward to in the spring. From de-winterizing boats and getting them ready to go out on the water to baseball spring training, there is a lot going on this season. 
Before doing anything, you should de-winterize your boat. This ensures that your boat is safe and ready to use during the boating season after a long winter. Make sure you check the engine, fuel pump, and battery to ensure everything is in working order. Also, you should do some general maintenance and a clean-up before taking it out on the water. Then, you should find a marina to dock your boat. Securing a spot in the spring is the best time as space fills up quickly at the Florida docks.
Baseball Spring Training takes place in Jupiter, Florida this year so if you're storing a boat at a marina in that area, you may see some Miami Marlins or St. Louis Cardinals out on the water! Some marinas in the area include; the Jupiter Yacht Club Marina, The Bluffs Marina, and the Loggerhead Marina.  Make a point to check out some of these marinas and the many boats that are docked there! 
Sell Us Your Boat in Florida
With the coming of warm weather comes a high demand for boats. The market heats up as the weather gets warmer which makes spring the best time to sell your boat. many people are looking to buy before the summer months to enjoy a longer boating season. Whether you're in Jupiter for Spring Training or across the state relaxing in Fort Myers, you may be interested in selling your boat. We are interested in buying used fishing boats, center consoles, and walkarounds of any brand or model. Contact us today for a free quote and see what we can do for you!