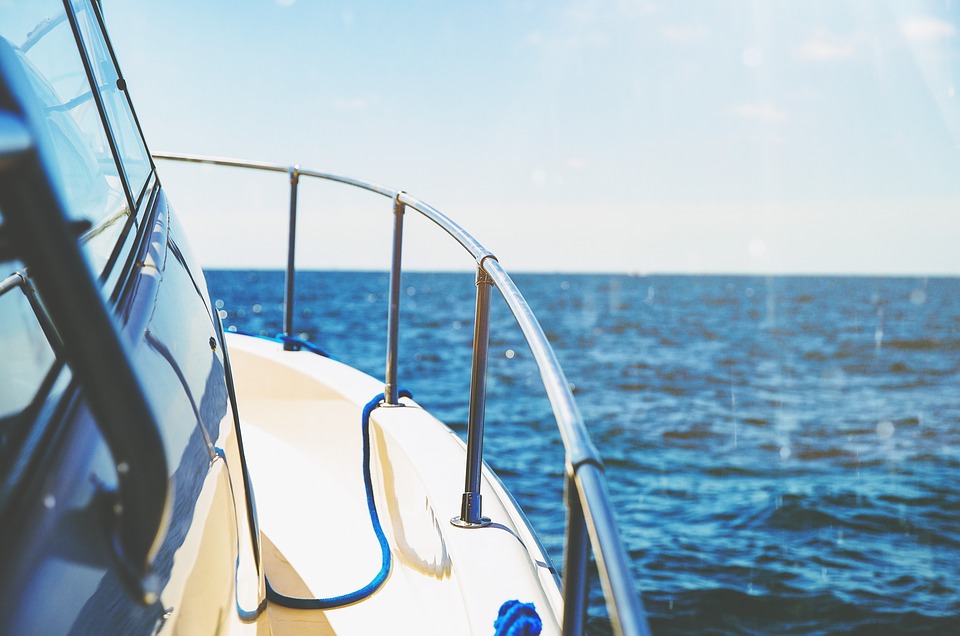 Summer is ending in Michigan and Michigan winters are headed our way. This means that it's time to put the captain's hat away until next year! Cold weather coming in means it's time to prepare your boat for the Michigan winter or winterize it.
How to winterize a boat in the Midwest
To help prepare for the Michigan Winters, here are some helpful tips! It would help if you always treated each section of your boat individually. Perhaps use a checklist or planner to remember all areas of the boat. Furthermore, focus on the following; inboard engine, outboard engine, stern drive, fuel holds, bilges, freshwater systems, head, interior, as well as in and out of water storage.
The inboard engine should be run first as it is the most paramount piece of the boat. After running it, make sure the engine oil is changed. Then change the oil filter before flushing the engine with fresh water, perhaps antifreeze, to clean out the leftover residue. 

Next to observe is the outboard engine. Firstly, the engine should be flushed with fresh water. Once the water is drained from the engine, disconnect the fuel hose and let it run until it stops completely. 

Clean the stern drive by removing barnacles and debris, and buffing out any scratches from the paint. And to prevent future issues, check for leaking seals.

Be sure to change fuel filters and water separators and then fill your tank completely to prevent condensation from manifesting. Also, add a fuel stabilizer to the tank so the fuel maintains its quality while in storage.

Thoroughly clean the bilges with warm to hot water, soap, and a brush.
More Winterizing Tips
For the head, pump out the holding tank at the proper local facility then add fresh water to it and flush it several times.

The freshwater system tank must be fully drained and then a non-toxic antifreeze can be added to the system.

To clean the interior of the boat, vacuum and clean the carpet. Be sure to remove all valuable items and electronics to prevent theft or vandalism.

For the storage area, clean all barnacles off the hull, rudders, and struts. Also, check for damage to or around the hull and repair it before use.
Where do you keep a boat in the Michigan Winters?
Another important part of winterizing the boat is finding a place to store it. If you leave the boat exposed to the elements in your driveway or garage, your boat could face irreparable damage. You could have sealant issues from the ice or frost, machinery malfunctions due to rain or melted snow, et cetera.
The best option for storage is probably a storage container, if size permits, or a warehouse by the marina that specializes in keeping boats or yachts safe. You do not want to put your boat in harm's way or any place where it may be hindered.
Sell it!
If you are not interested in all of the effort put into winterizing your boat and scouring for safe storage areas, contact the professionals here at Sell Us Your Boat for a free quote. We will purchase any type of boat for a great price and will take care of everything. So you can save time by not having to winterize your boat and make some money while doing it! Do you want to make some fast cash and alleviate some stress? Finally, call today to find out more!