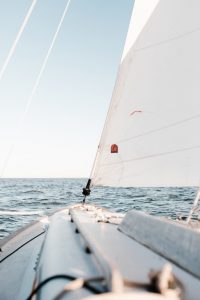 Spring is almost here! With warmer weather comes the need to get your boat out for this coming season. But do you know how to take your boat out of storage and clean it to get it back into the water? 
Steps to Prepare Your Boat
You want to make sure your boat looks its best when you return to the water after a long Winter. However, you want to make sure that you are using the right products. Non-marine cleaners can damage your boat so make sure you use a mild detergent with a sponge or scrub brush in order to protect the paint and vinyl. Learn the best ways to clean your boat today!
The bilge is the bottom part of the boat that can collect water over the Winter recess. Make sure you clear out the melted snow and water in the bilge as it can affect the floating abilities of the boat. 
Do a safety check and have maintenance performed.
You don't want to start having problems when you are out on the water. Before you take your boat out for the first time, you should complete a safety check and perform general maintenance. 
Some people choose to take out the drain plug before storing their boat for the Winter. You definitely have to put that back to avoid your boat sinking as soon as you get in the water. Make sure you don't forget to do this! Take the time to prepare your boat properly. 
Sell Us Your Boat 
If you don't want to worry about taking care of your boat this Spring, sell it to Sell Us Your Boat! We will buy boats in any condition; dirty or clean! You can get a free quote from us today. We can't wait to hear from you!