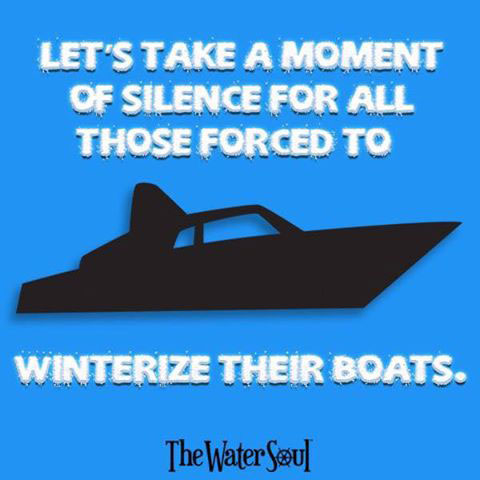 Unfortunately for most of us, the fun in the sun has ended. The cold winter months are approaching and it is time to winterize your boat. In addition, any responsible boat own should follow some good guidelines to winterize your boat. Of course, if you feel like you no longer want your boat or plan on buying a new one. Then you can sell your old boat to us at Sell Us Your Boat. Also, we offer fair prices on any used boat in decent condition.
Guideline To Winterize Your Boat
Each section of your boat should be handled individually when it comes to winterizing. You should consider each of the following areas, inboard engines, stern drives, outboard engines, fuel, bilges, fresh water systems, head, interior, out of water storage, or in water storage. The first area to focus on is the inboard engine.
Inboard Engine
The inboard engine should be run first, then change the oil in the engine. Next, you should change the oil filter, then flush the engine with fresh water. In addition, antifreeze should be run through the system as well.
Outboard Engine
First, you should flush the engine with fresh water a flush muff. In addition, drain all the water from the engine, then disconnect fuel hose and run until it stops. Finally, add water resistant grease to the threads and propeller shafts.
Stern Drive
Clean and inspect your stern drive and remove all barnacles and other debris. Check for any leaking seals.
Fuel
Make sure to change water separators and fuel filters, then fully fill your tank to stop condensation from building up. In addition, add fuel stabilizer to the tank.
Bilges
Make sure to thoroughly clean the bilges with hot water, soap, and a good brush.
Head
Pump out the holding tank at the proper facility and make sure to add fresh water to it and flush several times.
Fresh Water System
Make sure to fully drain the tank, then pump a non-toxic antifreeze into the system.
Interior
Clean out the interior, and vacuum out the carpets. Remove all items and electronic devices to prevent theft.
Storage
Clean all barnacles and debris off hull, rudders and struts. Take time to check for damage to the hull and repair if necessary.
These are just a few steps to take when winterizing your boat. Of course, there is another option opposed to actually storing and winterizing, why not contact the professionals at Sell Us Your Boat. We can make a great offer on a used boat and give you the money you deserve, contact us today!