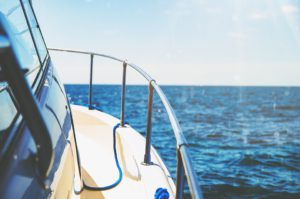 Do you have a boat that isn't listed on the site? We buy other popular brands as well as the boats on the website! Brands such as Mastercraft, Sea Ray, and more!
MasterCraft and Sea Ray Brands
One of our most favorite brands is MasterCraft. These boats are known best as water sports boats used for wakeboarding, wakesurfing, and wakeskiing. This award-winning brand has won Innovations awards five out of the past six years.
Sea Ray is a brand that most everyone knows. Their brand holds over 40 models, with new ones introduced each year. They have won more awards than any other brand, for due reason. Their boats are well known and well-made, made to last.
Other Popular Brands
Other brands include; Bertram, Boston Whaler, Chaparrel, Grady-White, Lund, Tracker, Yamaha, and Viking Yachts.
Bertram has a small selection, only three currently being made, but they have a loyal and loving following for the well-constructed boats.

Boston Whaler makes both fishing and luxury boats that history precedes 60 years. If you want an unsinkable boat that you can count on, this brand is the one for you.

The Chaparral brand has a wide range of boats and has been voted the number three brand on Ranker.com.

Grady-White makes the most well-known fishing boats. It is one of the most valued brands on the market.

Lund has made aluminum boats since 1948 and is one of the most loved brands because of this. They build

a vast range of fishing boats from Jon boats to species-specific models along with a few cross-over watersports boats and a small line of pontoon boats.

The Tracker brand builds fishing boats and pontoon boats. Tracker boats are the most-searched-for boats on boats.com and therefore have a large demand. Yamaha boats

are consistently the number-one choice of consumers buying runabouts in the 19 to 24-foot class. They also recently started to introduce a pair of jet-powered center consoles, among the first of their kind of any boat.

Lastly, Viking Yachts is one of the most recognized in the water. They currently build models from 37 to 93 feet, in both fishing boat and motor yacht designs.
Contact
Sell your boat today to get the cash you need to put towards your new boat. At Sell Us Your Boat we will buy all types of boats. If your boat is not listed on our website, we might still be interested! Just fill out our quote form today. We buy all types of boats such as center console, walk around or all purpose. You no longer need to deal with the hassle of selling the boat yourself, just fill out our easy free quote form and you will have a quote for your boat in no time!