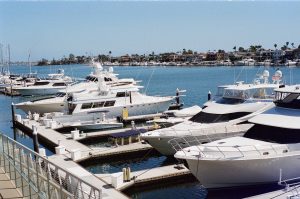 Summertime, the best time for boating with the family or with friends. But if you are looking to make cash at the end of summer, sell your boat to Sell Us Your Boat. Being a boat owner is great and having the ability to go out on the open water at any time is a great sense of freedom.  Of course, when summer is winding down and it is time to store your boat, especially in the northern states, the fees can really add up. Winterizing and storing your boat can become really expensive.
Maybe you want to sell your boat now so you can save money on storage during the off months or perhaps you need to start saving money for your next boat. If you are considering buying a new boat next spring or summer, you can make some cash now and sell your old one to Sell Us Your Boat!
Make Cash Now
Selling your boat to a dealer or on your own can be a real hassle. Let us make the whole thing really simple for you. Just fill out this form here, and then the hard part is over. After we receive your submission we will contact you with a fair offer. Once the amount is agreed upon, we will issue you a check and schedule a pick up of the boat. The whole process is simple and easy so you can spend your time not worrying about it.
Prepare your boat for the summer!
We are interested in all types of boats, from fishing to sports boats, we buy them all. If you have an all-purpose fishing boat, center console boat, or a walk-around boat, we are interested in buying it from you! Furthermore, we buy all of the major brands such as Carolina Skiff, Everglades, Boston Whaler, Sea Pro, and more!
Fishing, swimming, and entertaining on a boat always keep them in high demand. So, we continue to buy boats all year long not just at the end of summer. We buy from Michigan, Ohio, Indiana, and a majority of the Midwest. In addition, we buy boats from Florida, Georgia, Alabama, and all over the south as well. So sell your boat today and make some extra money at the end of summer!